Shopping center

"Juan de Austria"
Grocery shops number 30 and 52
Avenue Juan de Austria, 16


Phone and

:

00.34.91.888.13.44




Postcode 28804

«»

Alcala de Henar

es

«»

(Madrid)

«»

Spain


e-mail:

tiendas@casqueriasgonzalo.com
WHAT YOU NEED TO KNOW ABOUT OFFAL
There is a cuisine, traditionally highly appreciated and today in many cases unfairly underestimated, whose basic ingredients are
the offal of the slaughter animals and that provides a series of dishes of exquisite taste and highly nutritious.
The cause of this delay may have to be found in the fact that these foods require special preparations
for which it is necessary to consume more time and dedicate more intense care.

Sanitary regulations define offal as those edible parts obtained from slaughter animals.
and that are not included in the term channel. They also include under the denomination of by-products the materials
that are obtained from these animals and that are not included in the concepts of carcass or offal.
The offal name should be reserved for edible portions. In accordance with all of the above,
some portions of the animal can be considered as offal in one case and as by-products
in others; for example, the thymus (known in the butcher shop as gizzard), if it is intended for human consumption
it is an offal, but if it goes to the pharmaceutical industry for the manufacture of medicines, it is considered a by-product.

Many of the offal are excellent sources of essential nutrients for the human diet
and they allow to have varied and appetizing menus.
Take the liver as an example, which is a magnificent source of vitamin A and iron, among other elements.
NUTRITIVE VALUE OF THE OFFAL
Despite the many resources offered by offal for the preparation of a varied diet,
certain precautions are taken towards them, as if they were considered to be food of a lower category,
And it is not so: most of them provide excellent nutrients; and all are distinguished by a highly appreciated peculiar flavor
by gourmets. Let's review the debris one by one, analyzing its most outstanding characteristics.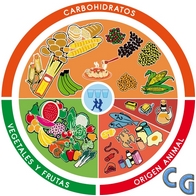 The brainss
They are a highly appreciated delicacy for their flavor and smoothness. They are rich in phospholipids and proteins,
so its nutritional value is remarkably high.
Head (cheeks and trimmings)
It can be consumed directly in stews, most of them traditionally made, boiled,
stews and the like; but very frequently they are used, and especially those of pork,
as ingredients of some sausages. In the casquerías, it can be acquired whole, skinned and cut in half
lengthwise in two halves: each one contains half tongue, half sesada and half of the corresponding
cheek or cheek muscles, the cheeks.
Tongue
It is also a highly prized offal, almost as much as brains. The two essential nutrients it contains
they are fat and protein, in a proportion that can be advantageously compared to that of muscle meat.
Stomach and intestines
The curd (true stomach of ruminants) of lamb and kid has industrial use
to prepare rennet, very important in the manufacture of cheeses. The small and large intestine have their
greater acceptance in the industry, being called "cordilla" in the case of ovids.
They are also used for the preparation of the typical "tripe", although their nutritional value increases
if it is prepared a la Madrileña with leg, snout, chrorizo and Asturian blood sausage or cured with smoke.
Lung
Frequently known in the casquerías as "bofe" or "light", it is more in demand in lamb and veal,
for direct consumption, due to its richness in connective tissue and its special
structure that gives it the appearance of a sponge.
Heart and kidneys
They are usually basic ingredients for many aperitifs and hors d'oeuvres.
Its nutritional values are comparable to those of meat. Each one requires special care
of frying and cooking, prior to its final culinary preparation.
Animal testicles
They correspond to the testicles of sacrificed male animals. They present a composition similar to that of the
brains, although its fat content is substantially lower. They have a great acceptance in the market.
The tradition of feeding babies with criadillas in puree or batter is still preserved,
as well as brains, for their high nutritional value.
Cooked pig blood
From the point of view of its chemical composition, blood offers the same protein content as meat,
the same amount of water and is lower in fat. It can be used in sausages (blood sausages) or as
direct raw material for certain elaborations. When it is purchased in the market, it is already cooked.
The nutritional value, as we can see, is very diverse, depending on the type of offal that we consider.